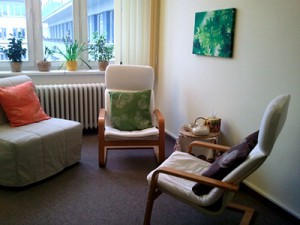 Working hours are Monday through Friday between 9.00 to 16.30.
To arrange an appointment please call: 773 223 783
or send an email at: lucie.scholl@seznam.cz
(If I cannot answer your call personally, I will call you back as soon as possible.)
The price for an individual session in English is 1300 Kč.
(for couples it is 1600 Kč)
One session lasts approx. 50 minutes and is paid cash after each session.
An arranged appointment can be canceled or rescheduled at least 48
hours in advance.
I maintain of course absolute discreetness and confidentiality.
Please don't hesitate to contact me if you have any further questions.